Office 365 - Visio
The University's Online Office 365 license includes Visio; however, it is not included as a desktop app. If you're unsure if you need the desktop version based on your requirements, you can visit Microsoft or this site to compare the different options. Our current subscription level is Visio Plan 1.
To access Visio, please sign into your O365 account. From there, you can create new documents and work on documents stored in your OneDrive.
Once you're signed in, click on the Office 365 menu in the top left.

Click on All apps → to display all of the Office 365 Apps.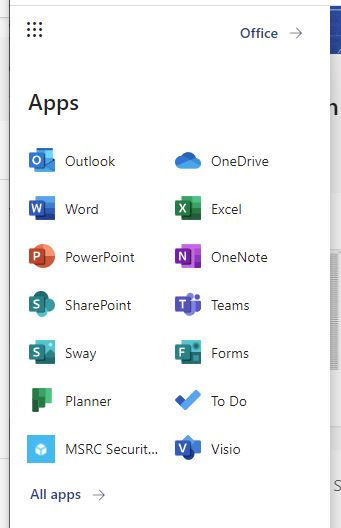 Scroll down till you see Visio, and click on it.

Please also see the Microsoft Software Products page for other options.